As we settle into 2021, the real estate sector has very much rebounded, and it's shaping up to be a great time to sell property. In fact, CoreLogic's monthly home value index rose making it the the biggest monthly growth since October 1988 – and the upward trajectory looks set to continue.
So, while 2021 is so far proving to be a favourable time to get your home on the market, it always pays to do your homework. Here are some tips to help you weigh up if now is the right time for you to sell.
Interest rates are at an all-time low.
Buyer demand is being spurred by record low interest rates. These low rates are increasing buyers borrowing capacity and encouraging first home seekers to jump on the property ladder. Whether you believe mortgage rates are stable (or set to rise like some experts are predicting), as long as you're selling and buying in relative succession, you'll reap the benefits of low interest rates on any new purchases.
Realising a lifestyle dream.
Off the back of the pandemic, many have taken on a fresh perspective of what's important. Owning a holiday home in Broome to escape the winter or with flexible working arrangements now meaning it's no longer a dream that's on hold until retirement we are certainly seeing an influx to our property market. 2021 is a great time to realise that lifestyle dream, cash in on a city investment and find a winter getaway or escape the hustle and bustle to the Kimberley's.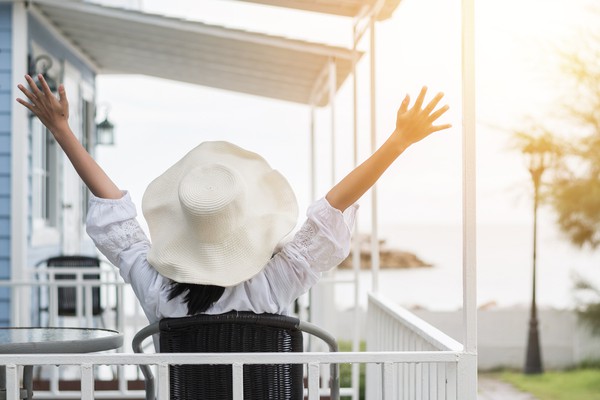 Location, location, location.
With international migration on hold, city real estate has lost some ground in favour of regional and suburban sales. Regional Australia has experienced market growth stronger than ever before and are set to thrive.
Be mindful of holding costs.
While it can be tempting to hold on in hope of a better price, every day you keep your home creates costs associated with it. Waiting it out to get a one or two percent lift in sale price doesn't make financial sense if your costs to hold exceed that. Consider everything from potential increases in real estate property tax, normal repair and maintenance and unexpected maintenance issues that can pop up over the course of an average year.
Demand is outstripping supply.
Supply and demand are always the controlling factors behind a marketplace, and at the moment, supply is relatively low. Advertised housing stock is currently sitting around 18% below the five-year average, and with buyers returning to the market thanks to low interest rates and increased confidence, demand is currently outstripping supply. In fact, currently for every new listing added, 1.1 homes are sold – so competition is fierce!
Is it the best time to sell a home in this market?
Overall, 2021 is a fantastic time to capitalise on the strong market conditions if the time is also right for you personally. With such low interest rates, we're experiencing what might just be a historic opportunity to potentially save thousands on your mortgage. It's hard to say how long the current environment will stick around, which is why acting quickly is crucial! If the process of selling seems daunting, that's what our friendly team are here for. Arrange a complimentary no obligation appraisal here.