We are thrilled to bring you more information about a very well known local! She is an exceptional photographer who has lived in Broome since 2012. Taryn Yeates is a commercial photographer who specialises in Architecture and Real Estate photography.
We love the service Taryn provides our clients, she constantly evolves to offer the latest and greatest. If you have a special property to sell, Taryn can offer you all the bells and whistles including video photography, drone imagery and walk throughs. Similarly if you have a property that has been a long term investment and are looking to showcase in the best possible light she can accommodate your budget.
Some of the latest services Taryn is now offering are very affordable and help in presenting your property in the best possible way. Buyers aren't only local so how your property presents online is crucial particularly with impacted travel.
Virtual Staging
Virtual staging is the perfect answer for those with a vacant property that need to add some character to help potential buyers envisage how the home will look with furniture. Staging and styling is very popular in the city however due to Broome being remote this isn't an affordable option. Let the wonders of technology transform your home.
Walkthrough
Video is a great way to give potential buyers a look through your home especially if they aren't local or are investors trying to see inside tenanted properties. A walkthrough video will walk potential buyers through your property and use editing techniques to speed it up, shorten the footage and make it more exciting. Take a quick squiz for yourself and see how great it is at giving buyers a feel for your home.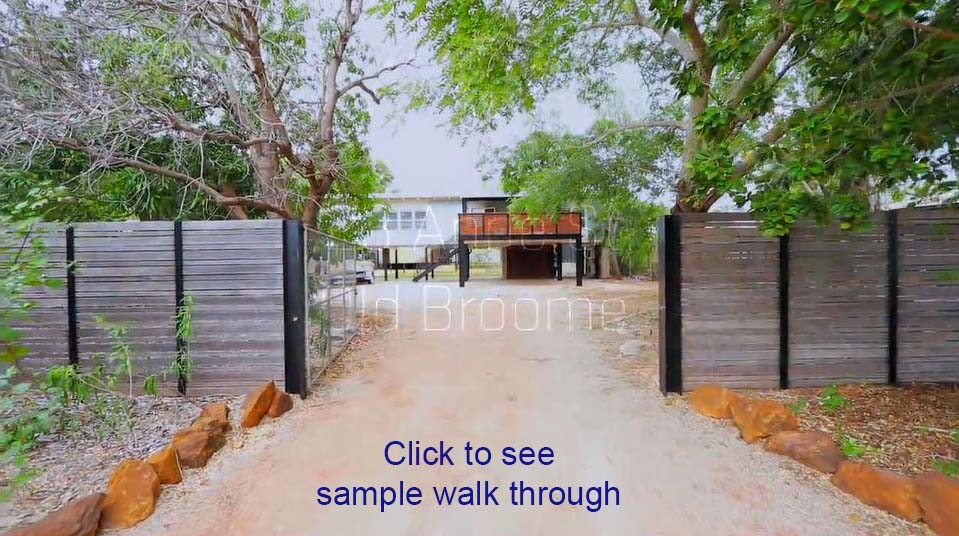 In addition to these examples Taryn offers professional photography, drone footage and floor plans. Our team would be more than happy to discuss what might suit your particular property requirements or to provide an up to date opinion on the value of your home.
You may also like to have a look through Taryns website for yourself to see how talented she is and for further examples of her work.
For any other assistance please don't hesitate to get in touch with our team here.