WOW!! We knew we weren't the only town currently experiencing a VERY HOT REAL ESTATE MARKET but we are certainly feeling the pressure for more rental properties!!!
Just last week we listed a property in Howe Drive in Cable Beach for $750 per week. We held one viewing appointment and had 15 applications with many offering way above the asking price. 50% of the applicants were corporates and we ended up leasing it for $925 per week. We still have a significant amount of people wanting to rent properties and we haven't even reached our tourism season. The Shire of Broome called a meeting to discuss the shortage of properties to rent in town which is particularly worrying going into a tourist season - you can read all about it on their news page here.
If you are considering purchasing an investment we really can't stress how good buying in Broome at the moment is. There is plenty to choose from and with the confidence of knowing you'll be able to secure a tenant at a great price what more could you ask for. We have a handful of properties that are being sold with VACANT POSSESSION meaning you can easily purchase and put straight onto the rental market. If you would like some more information on our Property Management Services you can read about it here or if you'd like to contact our Principal Charmaine Snow to discuss the potential rental amount expected you can do so here.
Some of the properties currently listed for sale offering vacant possession include: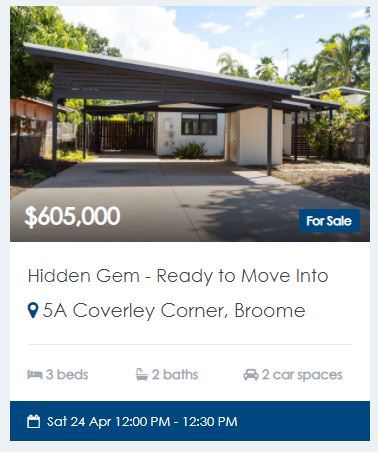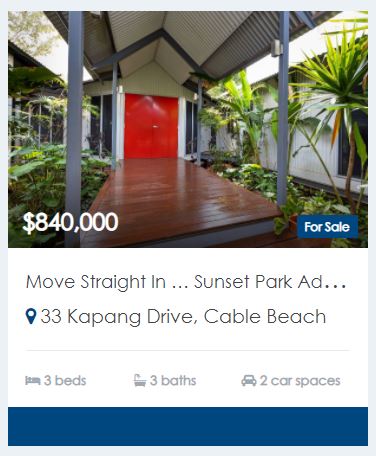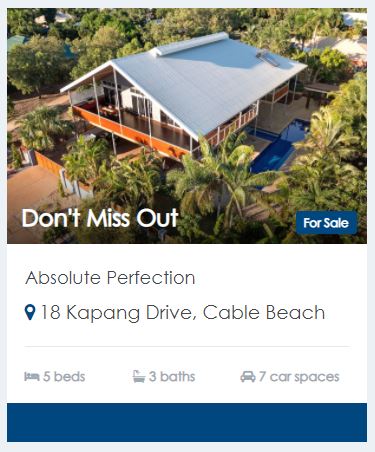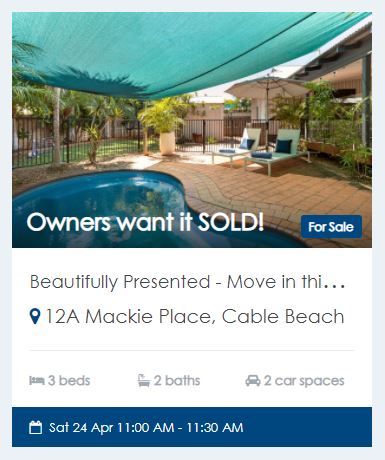 Alternatively if you prefer the security of knowing the property already has a secure lease in place and reliable tenant here are some of our properties for sale already leased: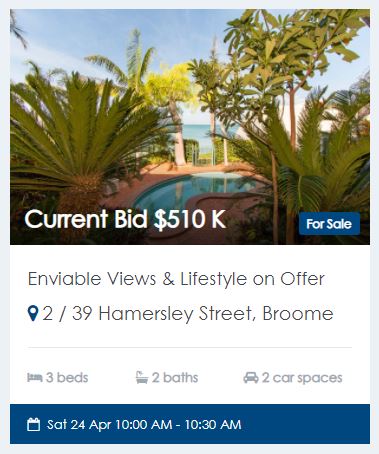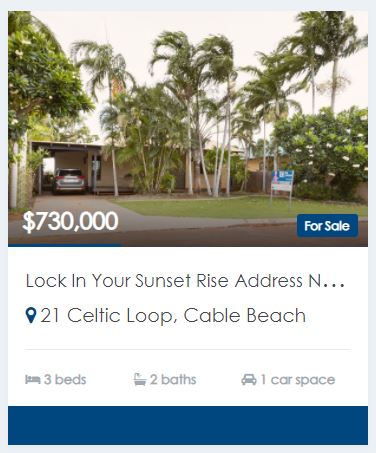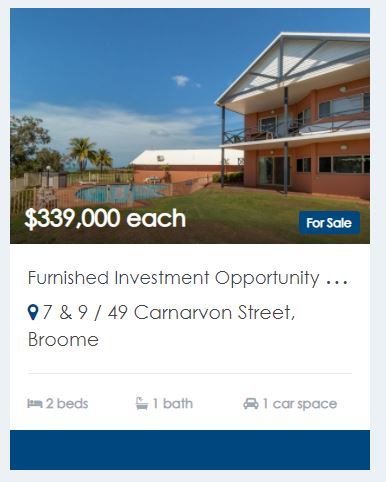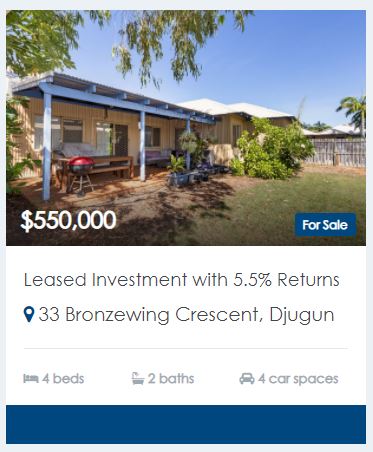 For a full list of properties currently for sale click here. To register for our VIP alerts where you'll be notified as new properties come to market click here.