When you think back on the last 5, 10, 15 years what are some of the things you think you could have done differently? I'm sure many would regret a bad investment, probably an outfit choice or two and perhaps not getting into the Real Estate market earlier?
I was lucky that being in the Real Estate industry from the age of 19 meant I purchased my first property quite young. I've noticed many waiver at making that commitment to take the plunge and do it - be it for a first home or investment. Even if you aren't ready for the commitment of your own home a small affordable investment can be more a whole lot more affordable than you think.
In my circumstance I was lucky that my boss at the top kept regularly encouraging me to buy a property and pay off my own mortgage instead of somebody else's. I only wish now I hadn't sold it ...at the time it cost us $230,000 and today would sell for approx $580,000 (that's in twenty years time). Just think in that time I could have rented it and have it almost paid off. I could be enjoying an extra $580 per week (less fees) in my pocket.
So I challenge you to think - what would you say to your twenty year old self or if you have young adult children what you might be encouraging them to consider for their own future?
You could be in a similar age bracket to me and realising that retirement could be more affordable with another twenty year stint like the one above. That $580 per week could be $750 or more a week flowing into your account to fund your travel adventures (imaging we'll all be travelling again by then). Exciting to think isn't it.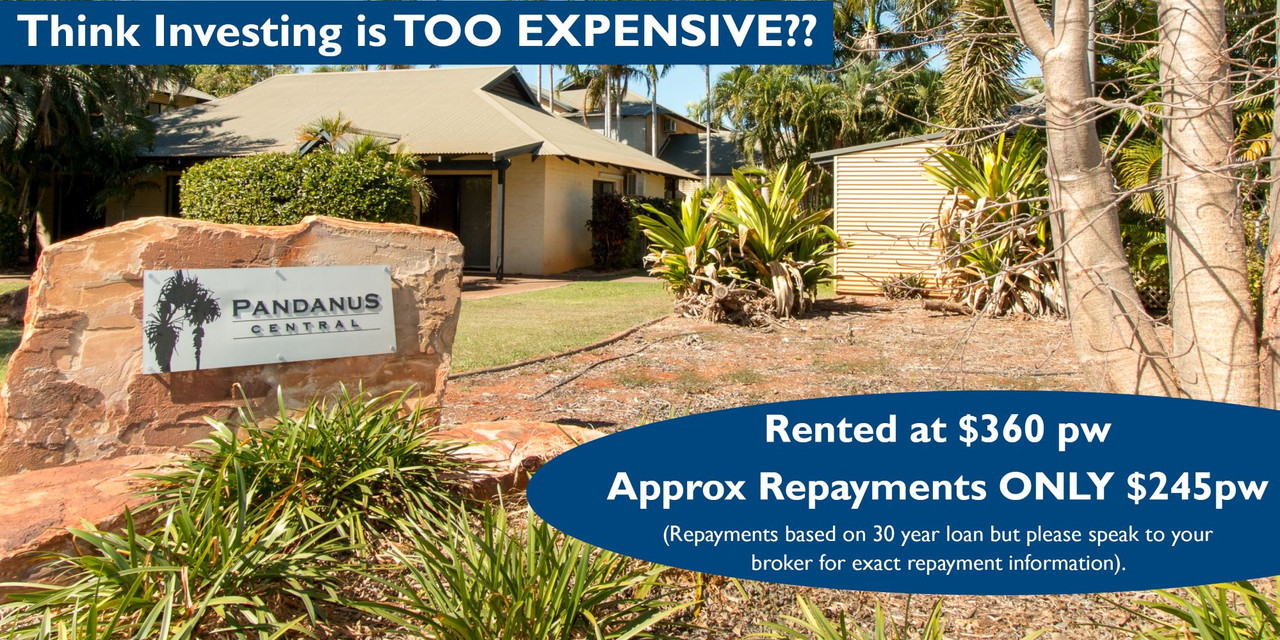 Take this unit on Herbert Street currently rented at $360 per week. Repayments would be approximately (and please do your own research for an exact amount but to give you an idea) $245 per week - that's less than you're collecting in rent giving you enough to help cover levies, rates, taxes, management fees (based on a 30 year term).
Alternatively you might have spare cash and could set your loan for a 20 year term with weekly repayments at approx $325 per week plus tax deductible expenses meaning you may need to be adding $50 or $100 per week. Now imagine what rent this property might be returning you in twenty years time when you haven't really had to contribute much from your own pocket... based on my rough examples above my rental was receiving $230 per week and now 20 years later approx $580 so doubled. Would you benefit from an extra $720 going into your bank in twenty years time (less fees)?
Why aren't more of us taking advantage of these opportunities?
So what would I tell my twenty something self? I would say don't sell!! I know at the time I needed to sell to fund our next home but gee wouldn't be nice if I still owned at least half of the properties we've purchased in the last twenty years!
Something else to think about if you're a parent is getting the kids involved. When we under take a renovation or upgrade to one our investment properties we encourage our kids to visit and see what and why we are doing what we do. We discuss examples such as the one above, how they too could enter the market and what money they could be putting away now for a great deposit when they reach the right age. We also love to guess what properties might cost when they are ready to move into the market.
So I hope this article has helped you realise how affordable property investing can be. There are many other ways to increase your weekly income and with Broome's investment returns we have no hesitation in recommending some of the great investments we currently have on the market.
If you would like to discuss this further (with absolutely no obligation) please click here to get the ball rolling (we don't bite).