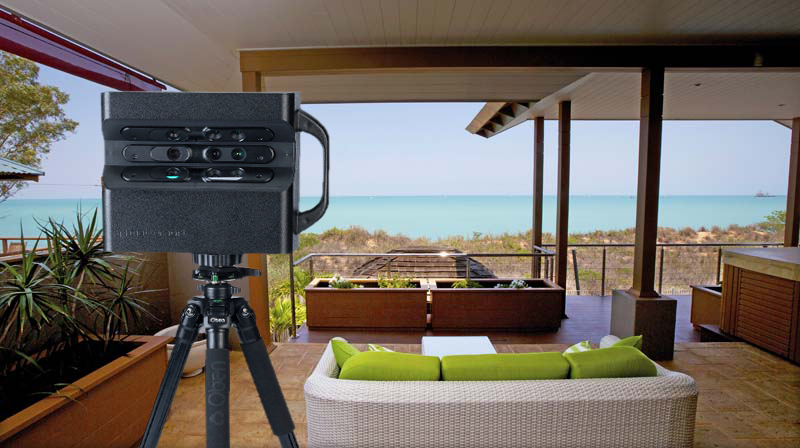 When searching online do you expect to have instant gratification? Do you feel frustrated when you can't get all the information right there and then? The world is changing so fast with buyers and sellers' expectations changing every day. Technology is changing rapidly and buyers' expectations are increasing. We want everything NOW and hate having to wait.
One way of adding value to a buyers experience with our Agency is by making it easier and smoother for them to research and purchase property. Engaging with buyers helps attract more people through homes, brings a better energy to the marketplace and hopefully favorable sales results.
What is a 3D Tour?
A 3D tour is a virtual reality walk through of your entire home. It allows buyers to navigate their way through your property choosing which rooms to visit and in their chosen order. They can look up, down and all around giving them a far better insight into the flow of the home, something static photos can't.

How do you use a 3D Tour?
It can be viewed on any device including phones which are the most popular viewing platform used by buyers. It also has the technology to be used with VR goggles for an immersive experience if a buyer had these.
How much does it cost?
3D tours are great value for money and compliment our marketing campaigns. The cost to photograph the property, load the tour and publish is $300 which is very inexpensive when you consider what something like this would have cost just five years ago.
What effect does a tour have on the sale of your home?
We have access to data that provides information on how many people have viewed your 3d tour which we can provide you with at any time. In difficult times where it is harder to access properties particularly if they are tenanted a 3D tour is priceless. It also helps get rid of a lot of time wasters as those people that have no interest in buying your home but would love to come through at the most inopportune time to have a sticky beak, now no longer need to waste anybody's time because it's all available online.
Key Benefits:
It allows buyers to have a detailed look through online at a time that's convenient for them.
3D tours allow buyers to measure spaces and rooms.
Buyers are often extremely time poor, having the 3D tours allows them to manage their home purchasing process online when they have the time available to them and they are not tied to the home open times.
Buyers appreciate a more immersive experience.
The first touch point in the buying journey is an online listing, where an immersive 3D tour can afford a property an impactful first impression.
We are always looking for the best, the fastest and most efficient way to get from A to B and this includes buying a home. If you're looking to sell a home in today's market, you need to be aware of who your target market is and how they are going to be shopping for a home and ultimately making their decision.
Be very involved and aware in the marketing process and make sure that you are doing everything you can in conjunction with what your agent suggests to get sold. Unfortunately, once you are sold and settled you can't rewind the clock and do things properly so get them right from the start and have no regrets.