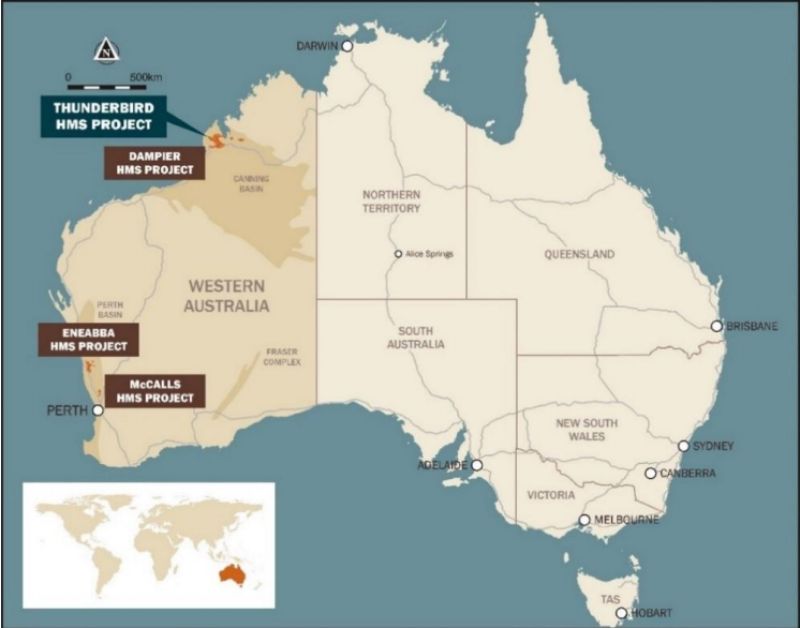 Sheffield Resources and YGH Australia Investment (Yansteel), a subsidiary of Yangang (Hong Kong), have signed a non-binding term sheet to form a joint venture (JV) to develop Thunderbird Mineral Sands Project. The formation of the JV is subject to further negotiation, execution of formal agreements and other conditions, including applicable regulatory or shareholder approvals.
Located around 60km from Derby, the Thunderbird Mineral Sands Project is one of the major mineral sands deposits to be discovered in the last 30 years. The project will produce zircon and ilmenite, suitable for the ceramic sector and paint pigment industry respectively.
As agreed, Yansteel will invest A$130.1m ($93.32m) in equity to acquire a 50% interest in the project. Sheffield also approved the issuance of more than 34 million fully paid ordinary shares to Yansteel for nearly A$12.9m ($9.25m). This share placement is not conditional upon the completion of the JV transaction.
Both the companies also entered a take-or-pay agreement for all ilmenite produced from the first stage of the project.
What does that mean for the Kimberley Region?
Around 400 construction jobs
200 Kimberley-based operational jobs for an expected 37 years
Indigenous employment, training and business opportunities
Thunderbird also provides benefits to Australia and the global mineral sands market. Over the project's life it is estimated to deliver:

A$750m in WA Government royalties
A$2B in taxes
a new, globally significant source of ilmenite and zircon to a market facing a structural decline in supply
Source original article here