Introducing a new mobile pool service business committed to making your life easier - Poolwerx.

Jeff has been a licensed plumber and gas fitter for over 25 years and felt this business would be a great fit for his skills and experience. Poolwerx is offering residential and commerical mobile pool servicing for clients in Broome and surrounding areas.

Jeff is a fully certified and insured pool operator and is looking forward to being able to help clients in Broome. Together with his wife Nicole and children Poolwerx is committed to making your life easier. Sit back and relax while they take care of your pool maintenance.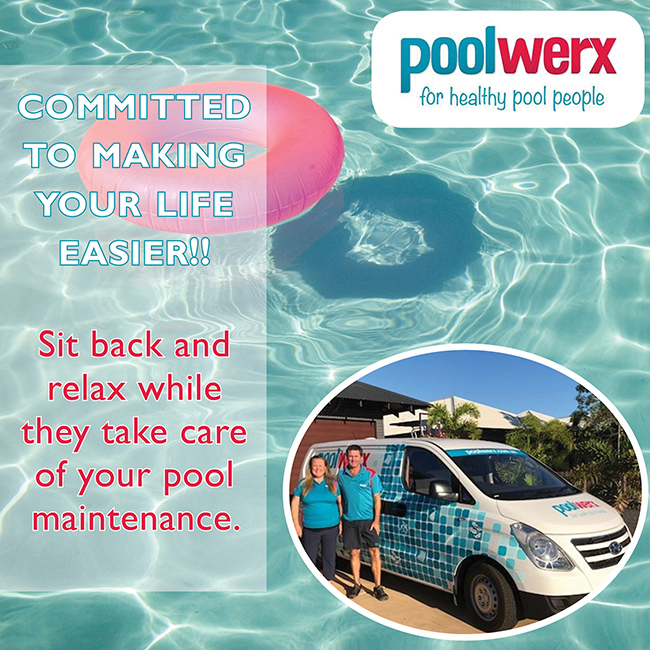 Contact Jeff & Nicole More
Phone 1800 009 000
Mobile 0439 368 154
Email [email protected]
Website www.poolwerx.com.au