A recent article from Business News Western Australia details approx 130 billon dollars worth of major projects under way or in the pipeline across the mining, oil and gas, transport and construction sectors in WA.

The top 20 projects alone are worth about $101 billion, with the top 10 ongoing projects valued at a combined $80.4 billion.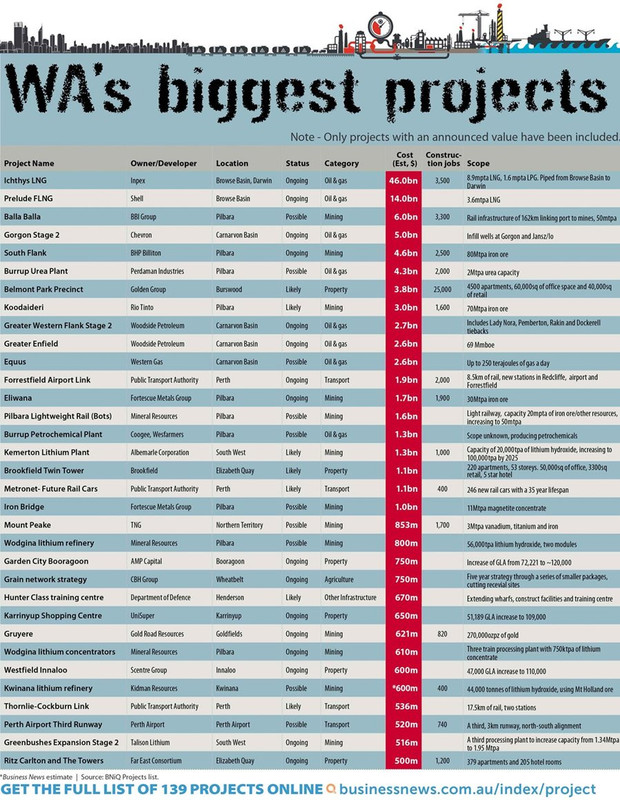 The full article can be read here.

As your local Agents in Broome it's great to see announcements like this that offer strength for our econcomy. We hope to see a flow on effect for local businesses in Broome as well.

If you would like to discuss your particular situation please get in touch here.