Sheffield Resources' Thunderbird Mineral Sands Project is located midway between Derby and Broome. All key permitting has been secured, financing is on track and the Project is construction ready.
Thunderbird promises the people of the Kimberley intergenerational local employment and regional development. The Project is expected to create 220 project jobs, increasing to 300 in the fifth year of production, over a 42-year mine life. A local drive-in drive- out workforce will ensure salaries stay in the region.
Thunderbird contains the world's largest and highest-grade undeveloped reserves of zircon and ilmenite. Mineral sands products will be exported to markets in Europe, India and Asia through the ports of Derby and Broome.
Sheffield Resources has made steady and significant progress towards construction of the Thunderbird Mineral Sands Project.
Delivery of final major milestones marks Thunderbird being fully permitted and construction ready
Native Title Co-existence Agreement signed by Traditional Owners
Execution of Engineering, Procurement and Construction (EPC) agreement with GR Engineering Services Limited
Execution of US$175 million debt facility agreement with Taurus Mining Finance
Completion of planned Early Works and Project Infrastructure activities enabling rapid start of construction activities
Execution of LNG gas supply agreement
In January 2019, Sheffield announced the appointment of UBS to assist Sheffield with strategic partner interest for funding and development of Thunderbird; and the execution of an agreement with Woodside Energy and EDL to supply and deliver LNG to Thunderbird.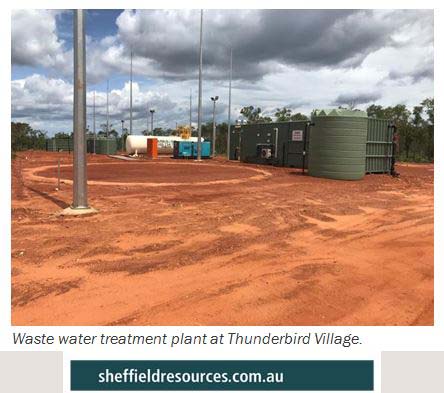 Looking to take advantage of affordable prices - get in touch here.
Want to know more - contact Kim Pervan from Sheffield Resources here.