Edwina recently made the seachange from Adelaide to Broome and luckily for us, has started Enhanced Property Styling. She has years of experience in the creative industry and visual merchandising and offers a free quote service for anyone interested.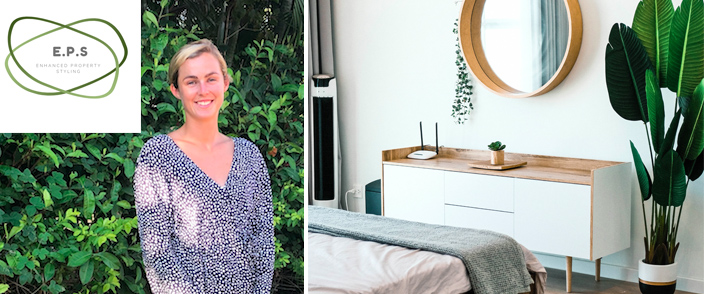 Enhanced Property Styling prides it's self on finding potential in every property. They aim to make Broome attractive to property buyers through creating visually appealing and captivating spaces – making them so good, buyers can't look away!

Enhanced Property Styling offers a range of services for any home, rental or property on the market:
Part-style: the client has most of the furniture for the home but requires some accents, soft furnishings or expert knowledge to tie everything together and make it presentable for market. The client may wish to continue living in the home while it is styled. Items can be rented from EPS.
Full-style: the property is an empty canvas that requires it to be completely furnished. Owners can rent pieces from EPS.
At-home-style: home owners wanting to give their home a face-life but require some design advice and/or are looking for some help sourcing products.
Consultation service: Book an hour long, on-site consultation, where our stylist Edwina will provide pointers on what to improve, remove, move and add to get buyers through the door on open day.
Benefits from using a Property Stylist:
Create a great first impression by enhancing the best features of the property and using cohesive, visually appealing furnishings.
Stand out in the market and make buyers remember your property
Receive the highest price possible for your property
Sell your property faster and attract more offers
Remove the sentimental attachment from your home. A stylist looks at a property objectively.
Their home layouts are often situated for living rather than selling. Using a stylist will help identify opportunities and areas of improvement to transform the way buyers see a property. Edwina has a great ability to see potential in a home, she creates space and concept for photography and open homes
If you'd like to know more contact Edwina Kidd from Enhanced Property Styling on 0410 056 293.

If you'd like an up to date value on your property get in touch with our team here.